Predictive maintenance through vibro-acoustic analysis
"VIBRO-ACOUSTIC" DIAGNOSIS
Everyone knows that machines vibrate, but it is not as widely known that every vibration is unique, just like the causes that generate them.
If you do not know the condition of your plant and there are production quality issues, you should carry out a vibro-acoustic analysis to reliably identify defects and sources of machine faults in order to adopt the best corrective measures.
Dalmar SpA together with Hutchinson Paulstra, European leaders in vibration and sound insulation, bring you our experience for on-site measurements, with the aim of providing a "vibro-acoustic" diagnosis of your plant and helping you implement new solutions in your work environment.
When to carry out a vibro-acoustic analysis
Vibro-acoustic analysis can be useful both when choosing vibration damping materials, and later when testing your plant.
During the initial stage, vibration measurement enables a more informed choice for an optimum solution.
After fitting vibration damping, a vibro-acoustic analysis enables verification of its effectiveness and compliance with vibro-acoustic pollution regulations.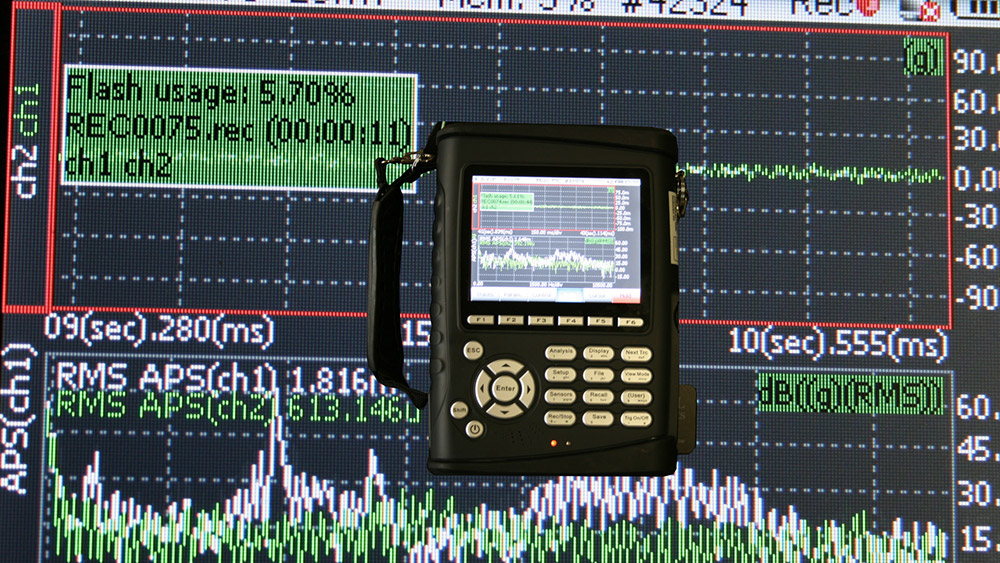 Vibration issues associated with the use of agricultural and earth-moving machines
Exposure times and measurements to protect operators habitually exposed to vibrations have been regulated by standards for many years. It is well known that "various jobs conducted on-board means of transport or excavators exposes the body to vibrations and impacts that can be harmful for the subjects involved."
In this respect, a vibro-acoustic analysis can identify the causes of vibrations and provide a real possibility for improving comfort and working quality for drivers of cranes, tractors, and other earth-moving machines.
WHAT IS PROVIDED FROM A VIBRO-ACOUSTIC ANALYSIS
Customers receive a detailed report and customized consulting to identify the best vibration and acoustic damping solutions.
A vibro-acoustic analysis also informs you about:
The vibro-acoustic registration of your machine
The calculation and analysis of the results
WHO CONDUCTS A VIBRO-ACOUSTIC ANALYSIS
Dalmar in collaboration with Hutchinson Paulstra provide a full detailed vibration measuring service.
The vibrations are analysed directly on-site by specialized technical experts, using multi-channel instruments to ensure precise customized analysis that satisfies all requirements from the simplest to the most advanced, inside and outside, and for both stationary and mobile equipment.